However, there is a risk of blindness and skin diseases. Just by looking at this pink elephant, maybe a lot of people will think it's a Photoshop product. But no, that's his real skin color.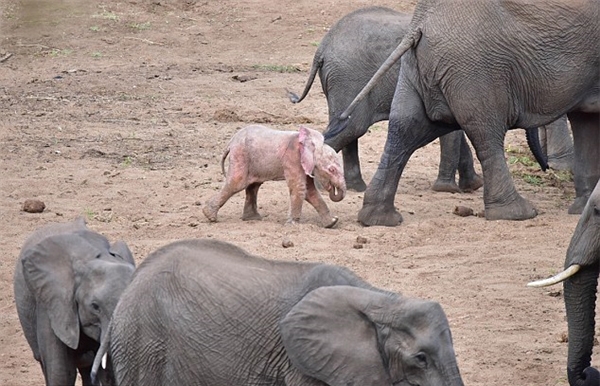 This baby elephant belongs to the African elephant breed, was born in Kruger National Park in South Africa, has albino syndrome, so the skin has a very strange pale pink color.
This is an extremely rare syndrome in African elephants, and although being born not so long ago, this beautiful elephant will likely face many life risks despite living. with the herd in a fairly secure reserve, far from the hands of poachers.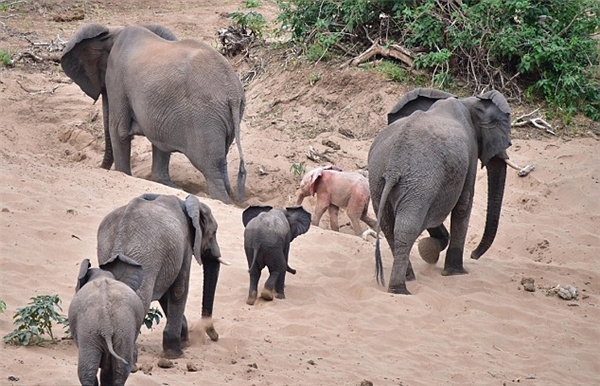 Due to the lack of pigment in the skin, this elephant is prone to many skin problems due to too long exposure to the harsh African sun.
And just like in humans and other animals, because of the albino, this elephant can even go blind later on because its eyes are too sensitive to light.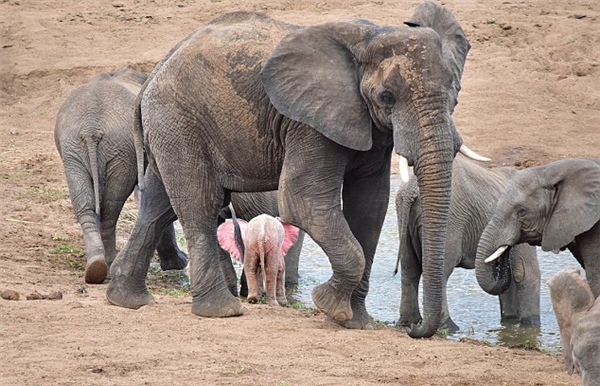 But that's for later, and for now, this charming pink elephant is enjoying all that life has to offer. He waded in the river to drink and play with the other elephants in the herd, his ears flapping from side to side, then followed his mother everywhere.
The other, much larger elephants also seemed to notice the strangeness of this baby elephant, but they still accepted him into their herd like any other baby elephant.