Barking is considered an instinct of dogs, but there is one species that never barks. This is the Basenji, one of the oldest and most difficult to train hunting dog breeds.
The Basenji is an ancient breed of dog that originated in Egypt called the "Barkless Dog". Their images appeared on Egyptian tombs 5,000 years ago.
They then migrated to Africa. Here, the Basenji is used by the natives to guide the way in the forests, or to warn and prevent dangerous animals from approaching. Many families use them to hunt over a large area stretching from Congo to Sudan.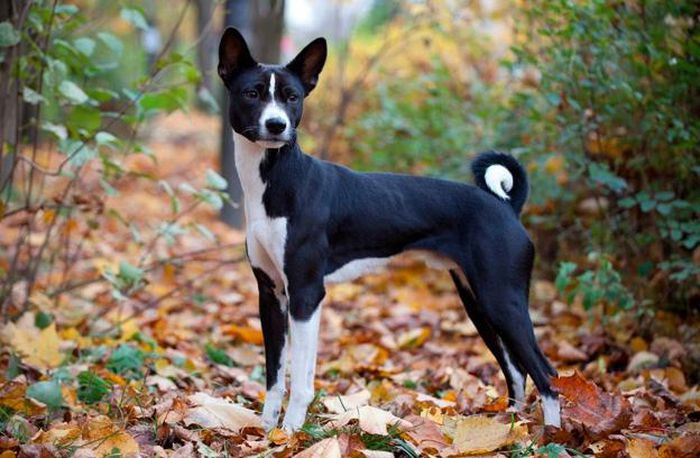 In the Bahr-el-Ghazal region (South Sudan), in the Niam-Niam or Azande tribes, this breed lives in independent herds in the villages, feeding and following the hunters to spot forest animals, hunting them in the nets they had set up earlier.
In the early 1900s, Basenji dogs were brought to Europe and bred to protect their owners when they encountered wild animals in the forest.
The peculiarity of Basenji is that he never barks. However, they are in the "noisy" category. Depending on their mood, they can almost growl, scream, moan …
Due to its origin as a hunting dog, the Basenji are extremely agile, alert, independent, have lasting health and love to climb.
Basenji is about the size of a hunting dog. Males are 41 to 43 cm tall and weigh 10 to 12 kg; Females are 38 to 41 cm tall and weigh 9 to 11 kg. Strong muscles, flat skull.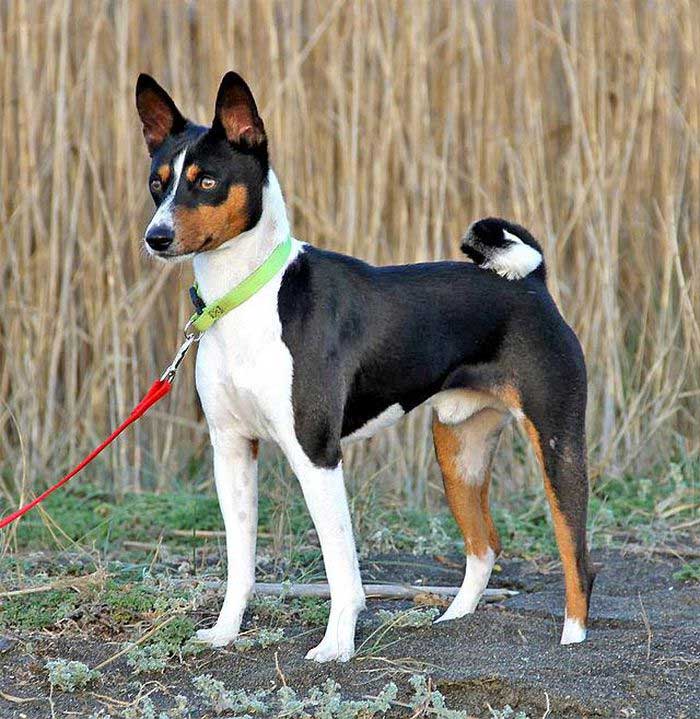 Its long legs help it run faster, and can perform powerful sprints, when hunting, and especially its running posture resembles that of a running horse.
This breed is very intelligent, but difficult to train due to its independent nature and can become dangerous if overpowered.
This dog is also characterized by being extremely clean, almost odorless.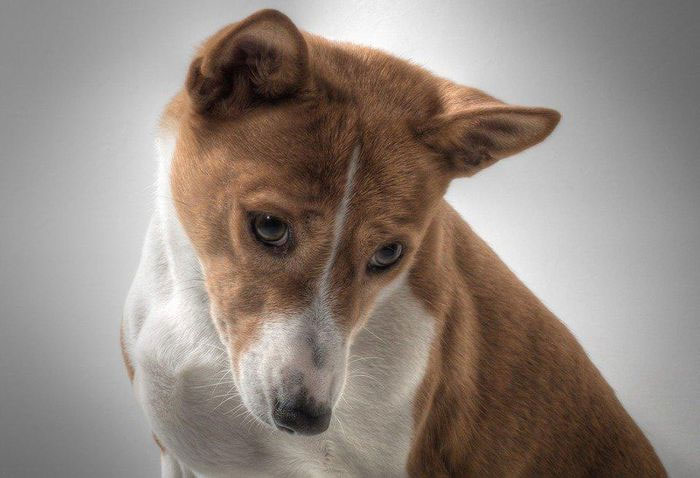 The Basenji dog has a lifespan of 12 to 14 years.
Currently, the Bansenji dog breed has been domesticated. Many families choose to keep them because of their beautiful colors, cleanliness, and intelligence.
However, with this dog, it should be noted, they are intelligent, agile but stubborn, especially dangerous when tight. We must therefore be careful to love patience and avoid letting small children play with it.