Dogs are arguably the most beloved pets on the planet. They are loyal, sympathetic, enthusiastic and very happy around you. But not all dog breeds are the same. Some dog breeds are very aggressive and ruthless.
Tosa Japan (Tosa inu)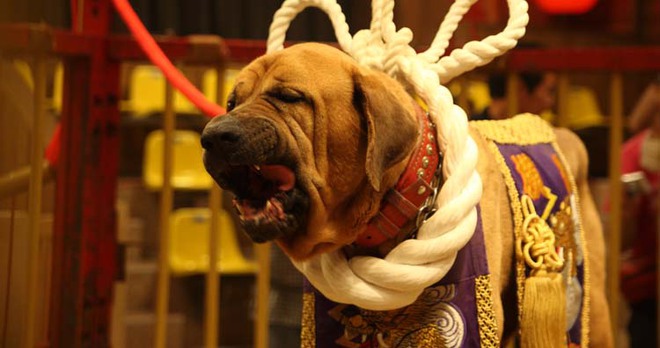 This breed is the only breed used in Japanese dog fighting. These dogs are generally very calm and have a large, thick and strong body like a sumo fighter. They are prohibited because if properly trained they can be extremely aggressive towards strangers and disobey orders.
Tosa Japan originated in the Tosa region of Japan 150 years ago when people there wanted a breed of watchdog like sumo fighters. To this end, they began to breed large breeds of dogs such as Mastiffs, Great Danes, Bull Terriers and St. Bernards together.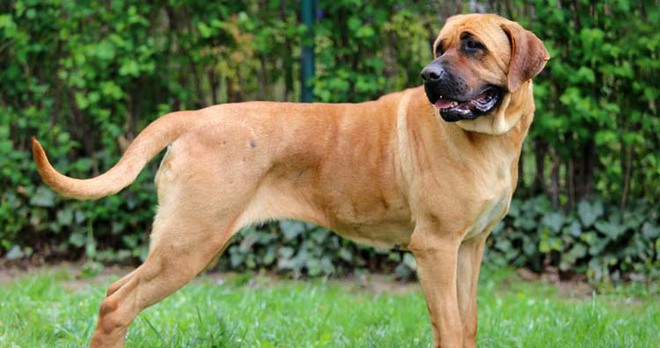 The weight of this breed varies from 35 to 60 kg. Like other large and giant breeds, Japanese Tosa dogs only live an average of 10 years.
In fact, it is very rare for these dogs to become aggressive and attack strangers for no reason, but since they share a common ancestor with dangerous breeds, they are banned in many countries including Great Britain, Australia, the Denmark, United Arab Emirates, Iceland, etc.
Dogo argentino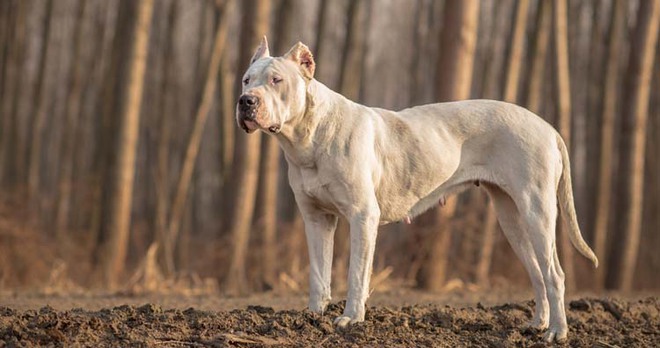 The Argentine Dogo is able to hunt wild animals such as wild boars and leopards. Initially, they were bred for use as fighting dogs in Argentina, but in addition to becoming "warriors", they also became great hunters.
A physician named Nores Martinez bred the Dogo Argentino in 1928 from the Cordoba Fighting Dog and other muscular breeds such as Bulldogs and Terriers.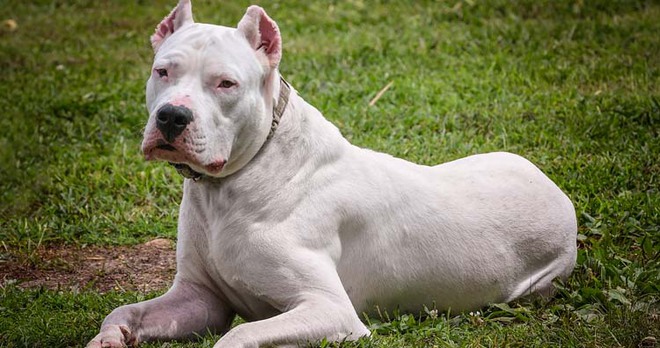 Argentino Dogo is usually white with black markings on a white background. They have a muscular and powerful build and are considered one of the fiercest breeds in the world.
Due to their aggression, they have been banned in countries like England, New Zealand, Ukraine, Denmark, … In the United States, they are only banned in states namely Colorado , New York and Michigan.
American Pit Bull Terrier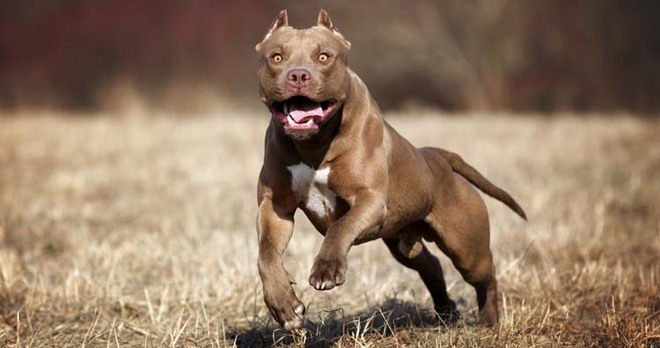 The American pit bull is significantly smarter than other pit bull breeds. They have a good physique and good enthusiasm, but if not properly socialized they will become very dangerous and scary dogs.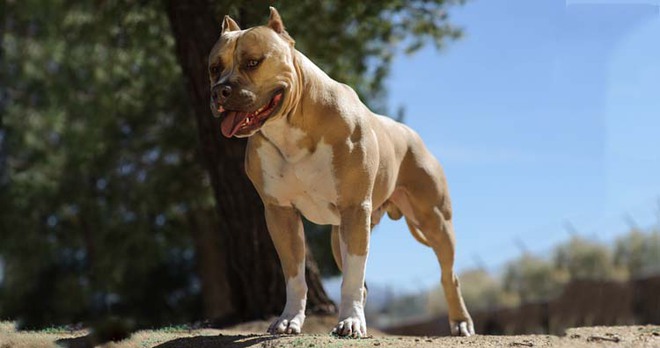 The American pit bull is the result of a cross between the British terrier and the old British clam. However, these two breeds are now extinct, but their strong nature and athleticism is still brought on by American pit bull terriers. This breed is originally from the United Kingdom and since arriving in the United States in the 19th century, they have been known as the American Terrier.
They can act aggressively towards humans and animals as they inherited certain genes from their ancestors or could also come from improper training methods. They are banned in countries such as Australia, New Zealand, Ecuador, France, Germany and Spain as well as in some US states.
Presa Canario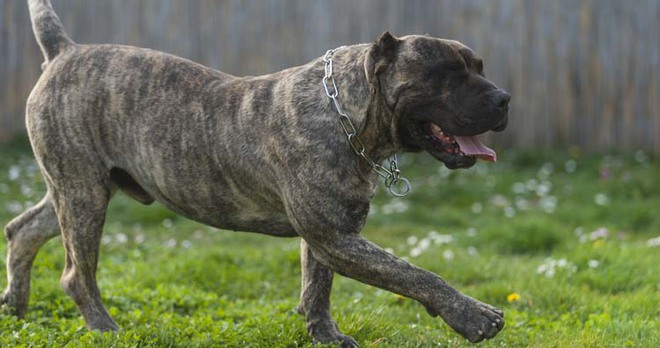 He is a very loyal dog, but when attacked his actions will be very sudden and unpredictable. The breed was originally used for the guarding and protection of livestock or sometimes also for dog fighting. They are a very muscular breed and their attacks can cause serious injury that can lead to death.
They are banned in countries like UK, New Zealand, Australia, Ukraine, Singapore, etc.
Neapolitan mastiff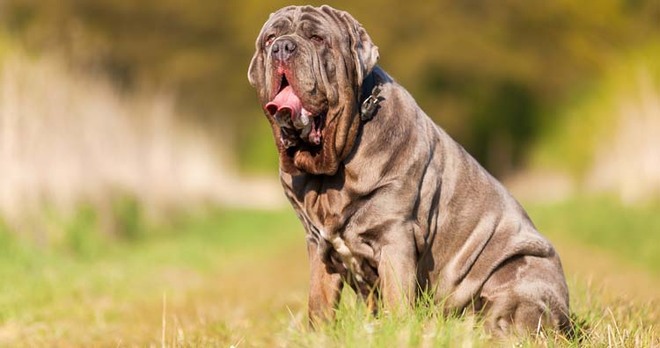 It is an Italian breed and has a rather calm personality, but an adult dog can be dangerous for young children due to its large size.