The Intel CEO said the tech world needs to pay attention to other criteria, instead of just focusing on benchmarks.
At the Computex event last week, Intel CEO Bob Swan gave a speech on the general state of the IT industry as well as the tech industry and the impact of the pandemic on this industry. Most notably, he urged the tech industry not to pay attention to benchmarks and instead focus on other factors.
"We should see this moment (the Covid-19 pandemic) as an opportunity to shift the focus from the industry to other benefits and impacts," said Swan. the technology we create. The pandemic has further emphasized the need for technologies designed to meet the ever-changing needs of businesses and consumers. "
Indeed, Mr. Swan also has a good reason. System benchmarks aren't everything. A laptop's credentials won't tell you how comfortable or uncomfortable its keyboard is, or how comfortable it is. Additionally, the difference in benchmark scores between generations of processors does not indicate a user's experience with a particular app or game.
However, as plausible as Swan's argument is, he can't help but question the real engine behind him: CPU benchmarks are a headache for Intel.
Currently, Intel's newly launched processors are still stuck on the old 14nm process, while their bigger competitor AMD has switched to the new 7nm process. AMD's technological advancement has resulted in processors with processing specs that surpass Intel's – of course, the same goes for benchmarks.
Even an Intel-dominated gaming area, laptops, is threatened by AMD's new Ryzen 4000 series of processors. Similar to desktop products, the evolution of new technology allows AMD to build processors with better processing power – higher benchmarks – but with significantly better power efficiency.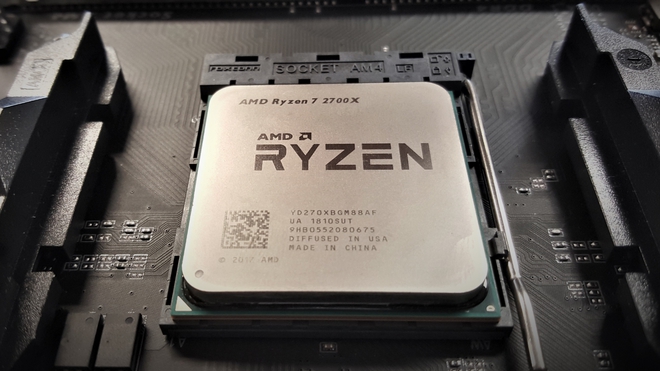 And yet, the benchmarks also show that even Apple's ARM processors, now powered by the company's iPads, are as powerful as many high-end Intel desktop chips. This made the company even more concerned about predictions that Apple would release a MacBook using ARM chips to replace Intel in the future.
The landmarks are incomplete d
I know. It is true. But the fact that Intel is being left out by many other competitors in the benchmark race is also an indisputable fact. This makes the call of the CEO of Intel less heavy.
The irony is that for now Intel itself is relying on benchmarks to reassure fans that the Tiger Lake chip line, which is expected to ship in July or August of this year, will have higher strength compared to to the previous generation.
Either way, the benchmark score is something that users can look at and make their own judgment. It is difficult for the industry to ignore this.