Egypt's Suez Canal – where one of the world's largest cargo ships stranded – has a history stretching back 150 years.
The Suez Canal in Egypt – connecting the Mediterranean Sea to the Red Sea of ​​the Indian Ocean – is now the traffic route for 10% of international maritime trade, capable of accommodating the largest cargo ships in the world. To access it today, this important waterway has undergone certain stages of renovation and expansion.
Period at the start
When it was first put into service in 1869, the trans-sea of ​​the Suez Canal was 164 km long and 8 m deep.
According to the Suez Canal Authority, the canal could accommodate ships up to around 4,500 tonnes at a depth of 6.7 meters – characteristic of most ships in the world at that time.
In 1887, the Suez Canal was modernized to allow night navigation, doubling its capacity.
Developed in the 1950s
It was not until the 1950s that the Suez Waterway was considerably widened in depth and length, at the request of shipping companies.
By the time the Suez Canal was nationalized by Egyptian President Gamal Abdel Nasser in 1956, it was 175 km long and 14 m deep – capable of crossing tankers weighing 27,000 tonnes at a depth of 10 , 7 m.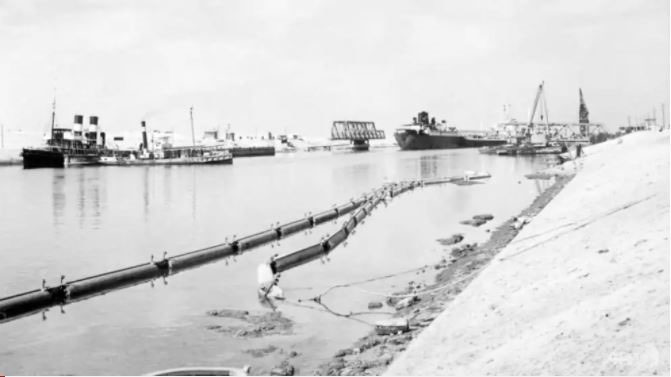 The 21st century
A major expansion in 2015 increased the length of the waterway to 193.3 km and the depth to 24 m.
This means that the canal can accommodate super tankers of around 217,000 tonnes – one of the largest in the world – down to 20.1m underwater.
In 2019, the volume of ships crossing the Suez Canal per day was around 50, compared to just three ships per day in 1869.
According to official information, this traffic is expected to almost double by 2023 thanks to two-way traffic, reducing waiting times.
The fastest way
Most of the oil transported by sea passes through the Suez Canal – the fastest route across the Atlantic to the Indian Ocean – although this requires very high travel costs.
For the imagination, the trip between Gulf ports and London via the Suez Canal was nearly halved compared to a similar cruise to the southern tip of Africa.
The goods going from the Gulf to Western Europe are mainly petroleum. On the other hand, most of them are finished products and grains from Europe and North America to the Far East and Asia.