The period of his reign is considered the golden age of England.
11/17/1558 – Queen Elizabeth I of England ascends the throne
Elizabeth I was born September 7, 1533 – March 24, 1603, Queen of England and Queen of Ireland from November 17, 1558 until her death. She was known by other titles such as the Virgin Queen, Gloriana or the Good Queen Bess, and became immortalized as Faerie Queene in the epics of the same name by Edmund Spenser.
November 1558, after Queen Mary was imprisoned for Elizabeth I was targeted for the English throne.
On 11/17/1558 Elizabeth I was officially chosen Queen of England.
Elizabeth is considered by historians to be a charismatic leader and knows how to overcome all obstacles to survive in an era when government was often limited and ineffective, and when the rulers of the kingdoms. Imperial power is gravely injured, as in the case of Elizabeth's rivals like Queen Mary of Scotland, imprisoned in 1568 and then executed in the year 1587.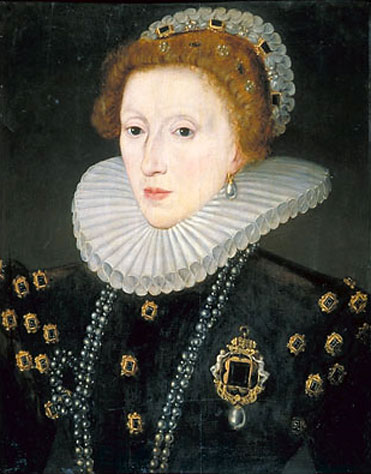 However, some of the harshest historians often portray Elizabeth as an angry, sometimes indecisive, and attribute her success to luck.
In her Speech to the Throne, the Queen of England wrote: "… the responsibility of placing heavy upon her shoulders is awesome, but realizing that she is a creature of God, made to obey his will, of deep in my heart yearns to be strengthened by his grace, to see that God is fulfilled in the task he has entrusted. I am the head of a political institution, so I hope that everyone … will join hand that this dynasty with the service of its subjects will fulfill its duty to Almighty God and good things in the future. I promise to act on the basis of wise and righteous advice and guidance. "