The first space "service station" will be built in the United Kingdom as part of a project to support future NASA missions to the Moon.
Aerospace manufacturer Thales Alenia Space will build a chemical refueling station, which is expected to launch into space by 2027, at three sites in Bristol, Belfast and Oxfordshire in the UK.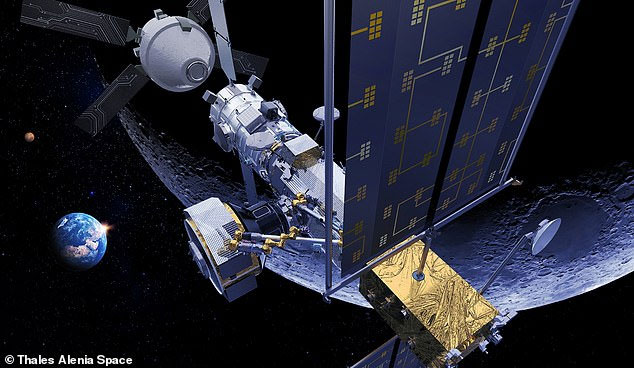 The space station around the orbit of the Moon will serve as an intermediate point for astronauts to explore the lunar surface and possibly Mars.
The station will refuel the Lunar Gateway space station, which will orbit the moon and serve as a communications center, science lab and short-term shelter for astronauts. pillar. Lunar orbit is expected to play a key role in NASA's Artemis program after 2024.
This space "service station" will supply the orbital control systems of the lunar gateway. When the gas station runs out of fuel, tankers launched from Earth fill the station's tanks.
According to the British Space Agency, each refill will allow enough fuel to keep the station orbiting the Moon for several years.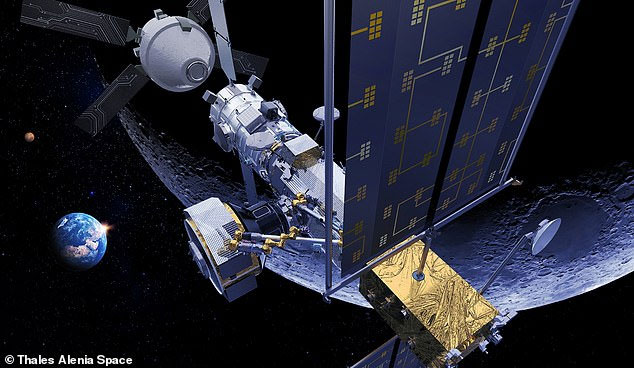 The Lunar Gateway space station will orbit the moon and serve as a communications hub and science laboratory for long-term exploration of the moon's surface.
UK Science Minister Amanda Solloway said: "The creation of the UK's first space service station is another example of how we are leading the world in space innovation. In particular, this incredible project will be crucial for the future exploration of the Moon and Mars.
"This project will support nearly 200 highly skilled jobs in the UK, elevating our status as a global space power," the Minister said.
The announcement follows part of a "historic agreement" signed by the UK Space Agency, NASA and other partners on October 13 to lay the groundwork for future space missions. .
UK companies will be involved in the construction of the Lunar Gateway space station service and residence module.
The UK has pledged more than £ 16million for the first phase of the design of these two missions.
The Artemis mission is known to plan to bring the first woman and the next man to the moon by 2024, especially in the southernmost region of the moon.
It is also hoped that establishing a lasting human presence on the Moon is a "stepping stone" for the first human mission to Mars.
Recently, the United States has also worked with the United Kingdom, Japan, Australia, Canada, Italy and the United Arab Emirates to develop the Treaty of Artemis, a set of principles to regulate behavior. of the countries participating in the Moon mission in 2024..