"Moderate consumption" is defined as: not drinking more than one unit of alcohol / day for women and two units of alcohol / day for men (1 unit of alcohol is equivalent to a 30 ml glass of spirits (40%)). A recent study presented at the 70th Annual Scientific Session at the American College of Cardiology (ACC) suggests that moderate alcohol consumption may reduce the risk of dying from heart disease.
This is the first study to show that drinking moderate amounts of alcohol can protect the heart by reducing stress signals in the brain. Kenechukwu Mezue, a nuclear physician and cardiologist at Massachusetts General Hospital who led the study, said:
"Stress-related brain activity in people who do not drink or drink excess alcohol (more than 14 drinks per week) is much higher than in moderate drinkers … Research shows that people who drink alcohol in moderation … Moderate amounts of alcohol have a positive effect on the brain that makes you feel more relaxed and at the same time reduces stress levels.These mechanisms indirectly reduce the incidence of cardiovascular disease caused by stress caused by the nerves ".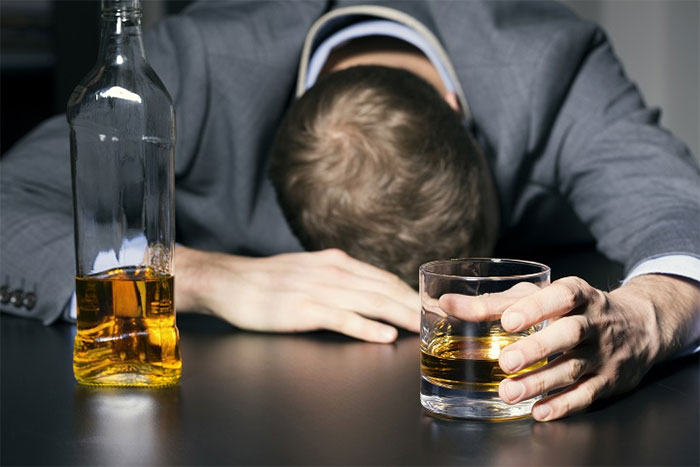 However, Mezue also claims that this finding does not encourage people to consume alcohol. On the medical level, it allows doctors and specialists to have a new therapeutic method or to give indications of activities to help reduce nervous tension such as exercise, yoga, etc. Patients can improve their heart health.
This study shows that moderate alcohol consumption has positive and complementary effects on the connection between the brain and the heart. However, alcohol consumption can lead to side effects and significant effects such as increased risk of cancer, liver damage, etc.
Another related study (also presented at ACC.21) states: "Exercise may have positive effects on brain activity that contribute to a lower incidence of cardiovascular disease and other health events."
Researchers claim that exercise can reduce stress in the brain in different ways and levels of exercise. There is a lot of evidence that there is a link between stress and cardiovascular disease. However, there is little research on reducing cardiovascular disease by modulating stress levels.
The results are gathered from a health care survey conducted by Mass General Brigham Biobank with a scale of 53,064 participants, of which 59.9% were women with an average age of 57.2 years. Alcohol consumption is classified into several levels: low (<1 drink / week), moderate (1-14 drinks / week) and high (more than 14 drinks / week). Cardiovascular events / risks, including heart attacks, strokes or other hospitalizations… were identified using diagnostic codes (ICDs).
Of the patients in the study, 752 had undergone an 18F-fluorodeoxyglucose positron emission tomography, or PET scan, the method commonly used to screen for cancer, but thanks to it, areas of increased activity can be found. in the brain. The scan / tomography allowed researchers to measure activity levels in areas of the brain associated with stress.
Additionally, the researchers also assessed stress in the brain by measuring activity in the amygdala (the part of the brain associated with fear and stress) and dividing it by activity in the prefrontal cortex (the part brain associated with fear and stress). related to executive function). Finally, the researchers grouped the patients according to their stress level of brain activity.
Of the 53,064 participants, 7,905 (15%) reported having experienced at least one serious cardiovascular problem, with 17% in the low dose group and 13% in the moderate drinking group. Additionally, moderate drinkers had a 20% lower risk of serious problems than light drinkers and were also less likely to experience stress-related brain problems.
Previous studies have shown a strong link between the amygdala and an increased risk of cardiovascular disease such as heart attack, stroke, or even death. Current research suggests an association between moderate alcohol consumption and the risk of cardiovascular events through decreased tonsillar activity.
Currently, research is limited by the honesty of recording average weekly alcohol consumption. The data source was provided by one center and each study participant was scanned only once. Therefore, more studies are needed to clarify the impact of alcohol on the decline in brain activity through repeated brain scan experiments with detailed assessments of alcohol consumption over time.