Rumors of ghosts appearing inside this cave will also be resolved after the discovery of over 600 sets of remains below.
About 40 km north of the Great Wall in Beijing, China, there is a long mountain range to the east and west, in Yanqing District.
According to an old local man, if you follow this road, one section will see a "yamen". The Yamen were the caves of ancient people, but now they are completely abandoned, sometimes ghosts can be found inside.
The Yamen are the caves of ancient people.
"Ghost Yamen" is rumored by many to be an old house on a cliff, looking more like a cave than a house. This place was once a place inhabited by the ancient Chinese for a long time, also known as "China's first labyrinth".
When you come here and look around you will see vertical stone walls on all three sides of the canyon, there are many large and small squares, the largest of which is around 20 meters, allowing humans to bend over and to enter. inside.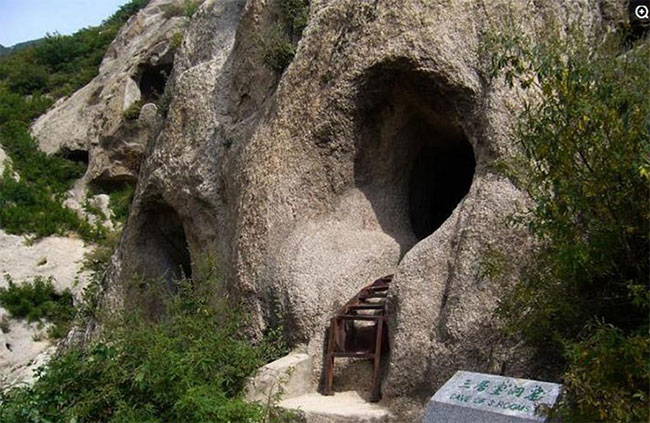 One entry to the yamen.
In this "yamen", some places are single rooms, others are long suites, and even have 3 bedrooms distributed upstairs and downstairs, modeled in the style of a penthouse. According to experts, this position can be a place of gathering or worship of the owner of the cave. The locals call it "Guantangzi".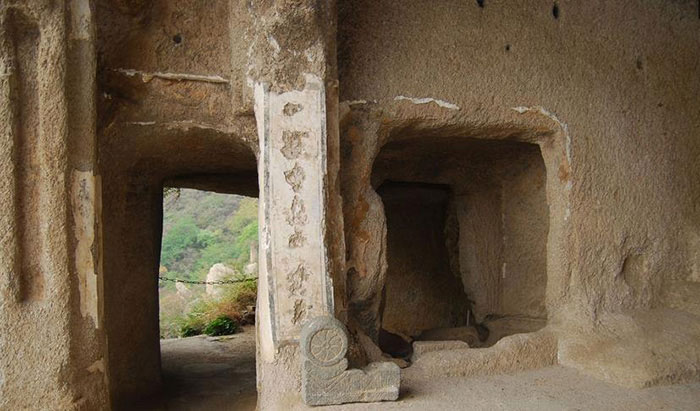 Inside these caves are connected.
According to statistics, the entire mountain here is dense with 147 large and small caves. Inside these caves are connected and changed endlessly, forming a giant maze. We can say that these "yamen" are at home, fully equipped with fireplace, kitchen, bed …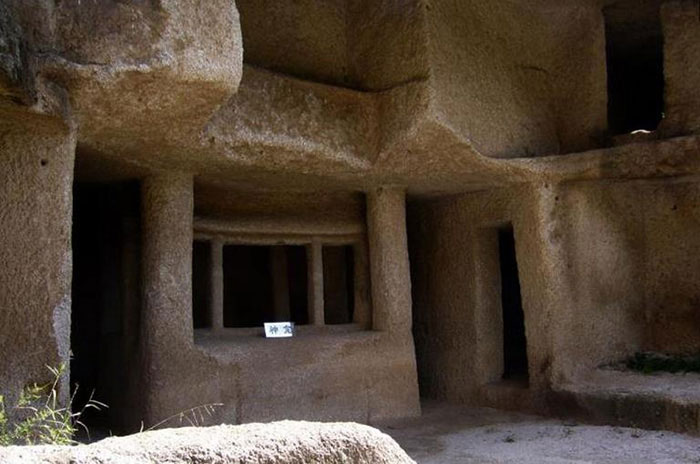 This place has often seen flaming flames of unknown origin under the cliffs.
The reason why locals call this place "Ghost Yamen" is because they often see flames burning of unknown origin under the cliffs. In fact, this strange phenomenon of fires is caused by the combustion of phosphorus in the air. But phosphorus is usually found in human and animal bones, this reaction only occurs under certain natural conditions. Therefore, these strange flames often appear in many cemeteries, but now they appear here. People began to suspect that there was an ancient underground tomb.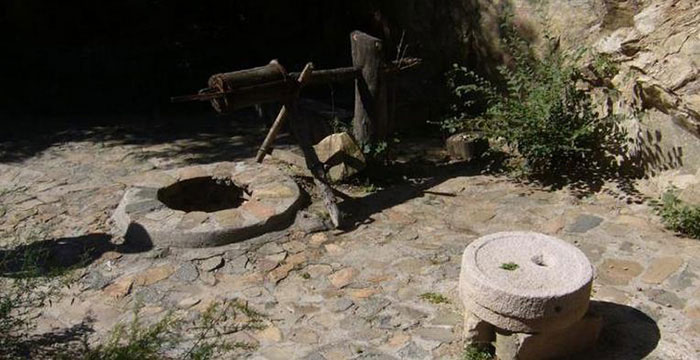 More than 600 human skeletons have been discovered here.
After making a lot of these theories, people started digging at the foot of the cliff. In a few days, more than 600 human skeletons were discovered, all oriented to the northeast. So who are these bones, what do they have to do with this cave on this cliff.
After a period of research, it is said that these remains are from ancient people who lived around 1000 years ago. According to the objects buried with them, they are probably Han Chinese living in the central delta, belonging to a certain ethnic group.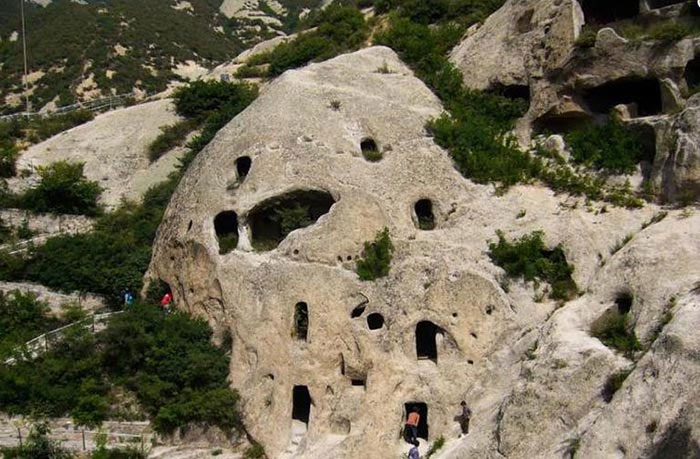 These remains are ancient people who lived around 1000 years ago.
As a result, the researchers searched the documents and found that over 1000 years ago, in the middle and end of the Tang Dynasty, there was a Xi people around Guizhou for a long time. Guizhou is now the Yanqing district of Beijing. So what do these Xi people have to do with the house on the cliff.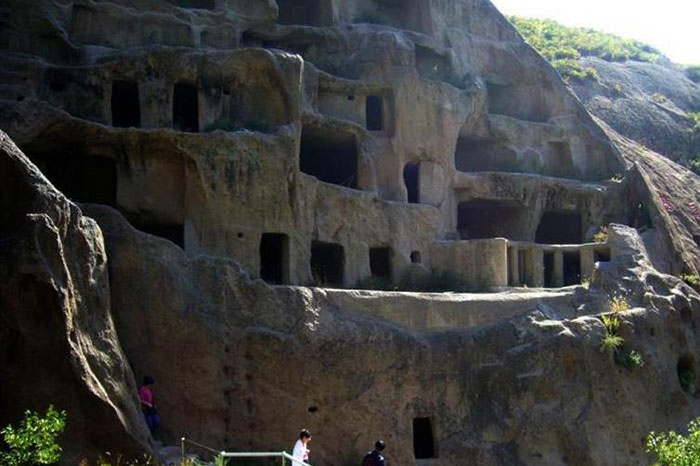 There are over 600 skeletons facing northeast.
After the decline of the Xi tribe, many people tried to hide and cook in the mountainous region of Dien Khanh. Previously, the Xi people were nomadic and lived in tents, unable to build houses. With this rocky terrain, they couldn't build many tents, so their leader had devised a way to cut through the cliffs, forming caves to live in.
This way of life lasted for decades, after the death of people they were buried under the nearby cliffs. There are over 600 skeletons facing the northeast, maybe it's because they want to head for their homeland.