American photographer Greg Harvey's interesting polar bear photos were recently published in the British magazine Daily Mail. The 43-year-old photographer is known to have taken these photos in Wapusk National Park, Canada.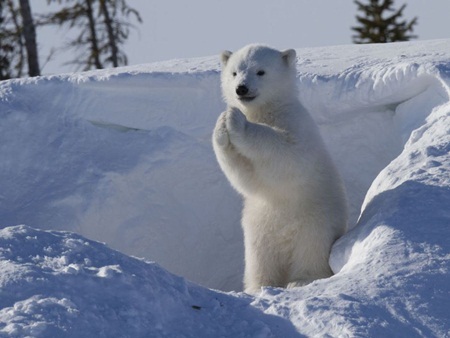 The polar bear in Wapusk National Park is very friendly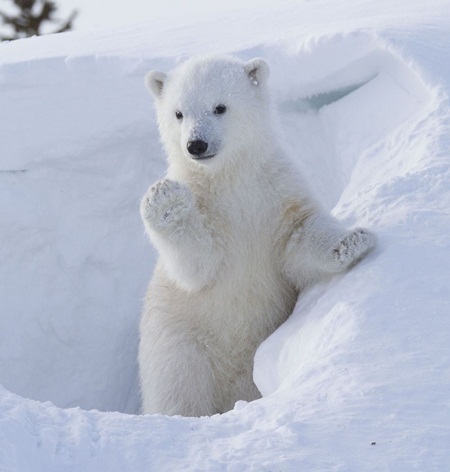 The bear continued to enter the ice cave. The moment the bear raised its hand to greet visitors
Greg Harvey said that while walking in the national park, he had had a rather interesting experience. The main character of the series is a polar bear born in the park not long ago. Barely coming out of the ice cave, seeing visitors pass by, the little bear immediately raised his hands in front of him as if he was bowing and greeting in a friendly way. This pretty gesture was immediately captured by the photographer. The communication between the bear and the tourist is short but sufficient for the spectators to be surprised and excited.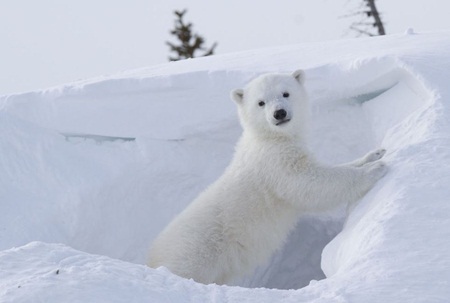 After that, the American photographer shared some photos on his personal page. Immediately, his friendly bear photo received a lot of praise from the public. He shares, "The greatest joy of photography is that you can capture an awesome moment anytime you want. I never expected to receive waves from this furry friend. It was truly a unique experience.
Wapusk National Park, in the state of Manitoba, is located in southern Canada. It is the home of many animals such as polar bears, wild animals such as wolves, moose and many rare birds.