Although the baby elephant is black, he does not appear out of place in the herd but is still close to 5 other white elephants.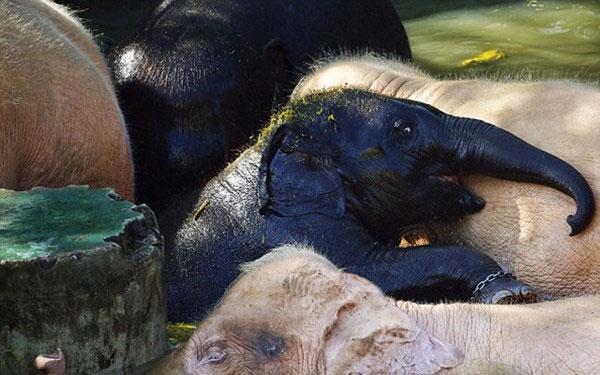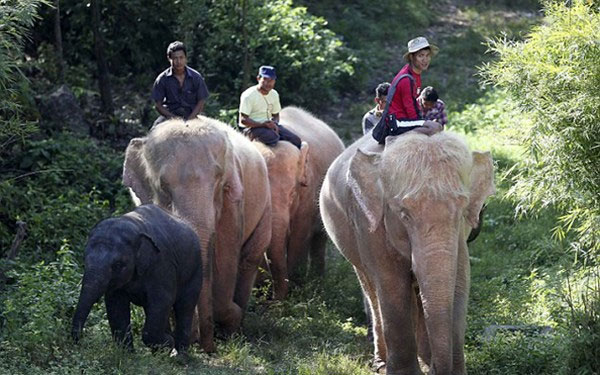 This black elephant joins the herd with other white elephants in Naypyitaw, the capital of Myanmar (also known as Burma). The black elephant, along with the other five white elephants, are all animals captured from the wild for their unusual colorful feathers.
These specially colored elephants are considered sacred signs of luck, peace and wealth in Burmese Buddhism.
Five of the rare white elephants were found and captured in Burma from 2001 to 2010. The white elephant has been revered for centuries in countries of Southeast Asia such as Burma, Thailand. and in Laos.
Historically, the white elephant was guarded by heads and was seen as a symbol of royal power and prosperity.
Many people in Burma still believe that the white elephant only appears where Buddhist practice thrives and government is justified.