It is now more likely that they will be forced to do the old way, to cooperate with subcontractors to make their own cars.
Poor Apple. The most valuable company in the world, but not an automobile manufacturer, to fulfill his dream of autonomous electric vehicles. After negotiations with two automakers, Hyundai and Nissan, collapse, a Bloomberg report shows the tech giant is looking to reapply the "old job" in iPhone production: hiring a home-based maker.
After the collapse of the deal with Hyundai, rumors showed that the meeting between Apple and Nissan had similar results, according to a Bloomberg report. Even last year, it seems Apple even met Ferrari. There wasn't a lot of discussion between the two sides, but things didn't go anywhere anyway.
No wonder neither Hyundai, Nissan, and Ferrari are emerging startups – they're multinationals whose car manufacturing times last longer than Apple makes computers. Turning these long-standing auto brands into outsourcing partners for Apple is not easy.
"It's like Apple asking its smartphone rival, Samsung Electronics, to make iPhones. Apple wants to change how it works," said a source from Bloomberg, a longtime executive at Apple and Tesla. From a car – about how the seats are made, what the body looks like. A traditional automaker would hesitate to help such a potential competitor. "
Meanwhile, Apple doesn't want to get into auto-production of cars. The factories in operation are often very profitable. That's why Apple has long focused on design and technology development, while partners are concerned with manufacturing. Apple's profits are now several times higher than those of its partners like Foxconn and Pegatron.
Even Tesla, the most successful electric car maker to date, has spent billions to build and operate its factories and only recently started making a profit. Last year, the company said it made $ 700 million in profits and Apple made over $ 60 billion in the same period.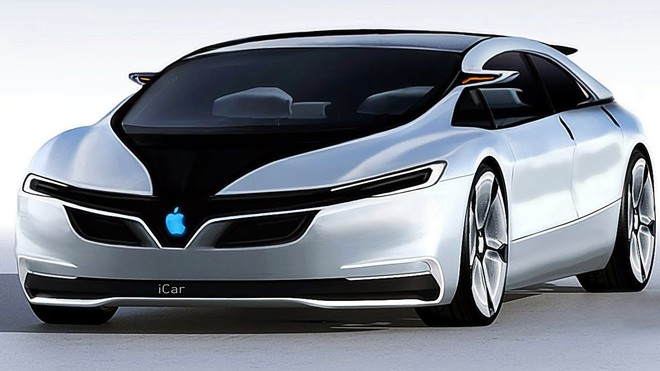 Now Apple has little choice but to outsource Magna Steyr or its close partner: Foxconn. There is a difference between loving an outsourcer like the Magna Steyr Bridge instead of Hyundai, and making cars for Apple. Companies like Hyundai own the car they sell with their name on it. Meanwhile, Apple's plan is to create an electric car under its own brand.
Not only brand disputes, but the partnership between Apple and traditional automakers can also face a lot of power struggles when both are companies that want to tightly control their sourcing.
While Magna Steyr and Foxconn are potential candidates for Apple's ambitions, Magna appears to have an advantage when it comes to automakers who outsource cars to other brands. This makes them more experienced than Foxconn in this area.
Currently, Foxconn is also starting to launch its electric chassis in an open source direction so that other partners, including Apple, can quickly launch electric models as they wish. In addition, this company is also actively joint ventures with many Chinese car manufacturers to increase its experience and production capacity of electric vehicles.