The world's smallest pig was first discovered in 1857, but its population declined over the following decades and was once thought to be extinct.
The dwarf pig – the smallest pig in the world is native to the alluvial grasslands of the foothills of the Himalayas. This animal has a rather shy character.
However, they were rediscovered in the 1970s by conservationists, who planned to breed the tiny pigs in the 1990s to increase their population.
The smallest pig in the world is dark brown in color with some black hairs. They are only about 20 cm long and weigh no more than 9 kg.
They are once again part of the Assam state ecosystem, according to a National Geographic report.
The report adds that the pigs were kept in captivity before being released to Assam. Subsequent conservation work has brought their numbers to 300-400 in the wild, while 76 are still in captivity.
Many of the world's smallest pigs have been released into Manas and Orang National Parks. Some were released into the Barandi and Sonai Rupai National Reserves in Assam.
The report says pigs started breeding there more than two decades ago, and up to 130 small animals have been released at these sites between 2008 and 2020.
Currently, there are a few populations remaining in Manas National Park in Assam State, but they are also threatened by competition for food with other species and the danger of burning the grasslands where they live during the dry season. come.
Parag Deka, project manager of the Guwahati-based Hog Pygmy Conservation Program, said there are plans to release at least 60 more pigs in Manas over the next five years.
"It is very important for me to move forward and save this species from extinction. We should all be looking for a purpose in life. When I got involved in this project, I realized that it could give me this goal, "says Deka.
Forgetting the mop on the balcony, the man was shocked when he saw the scene of "crying and laughing"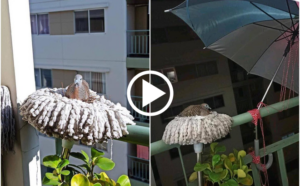 The "terrible evil" creatures of the ocean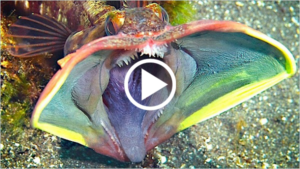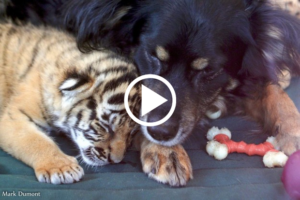 The online community is drawn to this weird turtle image, what is it really about?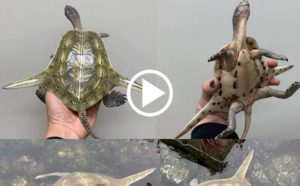 The most famous strange two-color cats in the world