For 20 years Janice has lived under the same roof with two Bengal-like tigers named Saber and Janda.
The tiger is a fierce predator that can endanger humans, but a woman named Janice Haley, living in Davenport, Florida, USA, doesn't feel fear, but cares and loves. pet them like pets.
Janice's life changed dramatically 20 years ago since she caught an advertisement for a tiger training course in the local newspaper. Two years later, Janice brought home her first tiger and named it Saber. In 2002, the tiger named Janda continued to be part of the Janice family.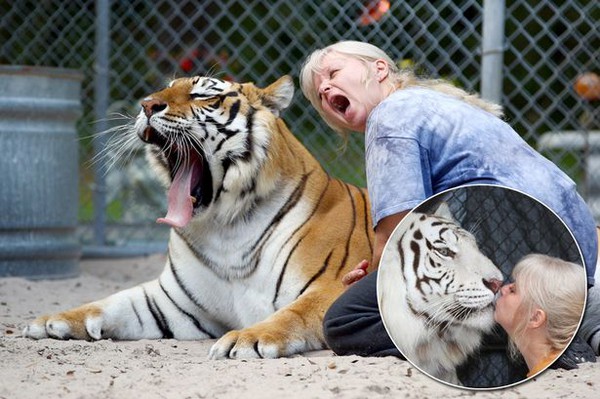 Janice lives with two Bengal tigers named Saber and Janda.
Ms. Janice said Saber and Janda often looked at her with loving eyes as if she was their mother. It is also because of the special love for her two tigers that Janice also considers them adored "four-legged children".
Every day Janice feeds Saber and Janda with her hands. To create a sense of togetherness with this dangerous predator, she also cuddles and plays with them. Especially with Saber tiger, Janice even let him suck his finger to put her to sleep.
However, most of the neighbors living around disagree with Janice keeping tigers in the house. Before these objections, Ms. Janice said that this is the mission she must accomplish in helping humans come closer to the wild world in general and tigers in particular.