Surely many people do not know, bringing pets on the plane is considered valid in certain cases and is widely used by many airlines around the world!
Today, traveling by plane is no longer a strange thing for the majority of tourists, and not everyone loves this experience. Dozens of complicated procedures and a series of strict regulations can make anyone, especially first-time flyers shake their heads.
Among the obvious rules, everyone knows that carrying animals on an airplane is taboo in almost all parts of the world. The simple reason is that they can bring a variety of annoyances, pathogens and problems to surrounding passengers.
Carrying pets on an airplane is considered taboo for most airlines, and this is a matter of fact that every passenger knows!
Recently, on foreign social networks, there were many pictures of "innocent" passengers taking their little horses on the flight, and they were not fined at all. Before that, not only horses but many times netizens could see people carrying dogs, cats, birds … with them, checking-in and boarding planes. If you do not believe it, you can see many real pictures of this on your Instagram account called @passengershaming.
This is considered valid for some airlines around the world and has strict accreditation regulations. It is called "Emotional Support Animal" (ESA) – animals that often support people with disabilities, blinds, hearing or psychological problems, helping them to have an easier, more convenient experience on the trip. fly.
In the United States, people with disabilities or those with autism and depression are often exempt from the law that prohibits taking pets on airplanes. However, in order to receive this priority, they need to present a lot of papers and testimonials related to their illnesses, as well as the ability to "emotional support" of the animals they want to bring.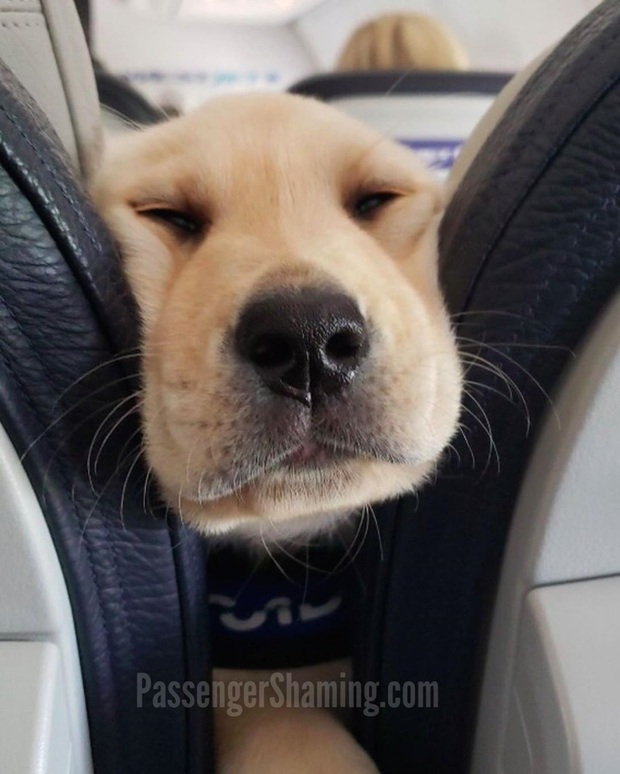 So don't be too surprised when you open your eyes and see this!
Take the example as a passenger of United Airlines of America. They are required to let their pets sit in the correct positions arranged under the seats and to manage them strictly so as not to disturb the surrounding passengers. In the event of a violation, the owner and the animal may be asked to change places or be fined.
Fun jobs for animals that can help the hapless owner on the flight can be navigation, wheelchair pushing, detecting harmful chemicals, and helping with tasks like taking medications, journals. flight crews if their owners have sudden health problems.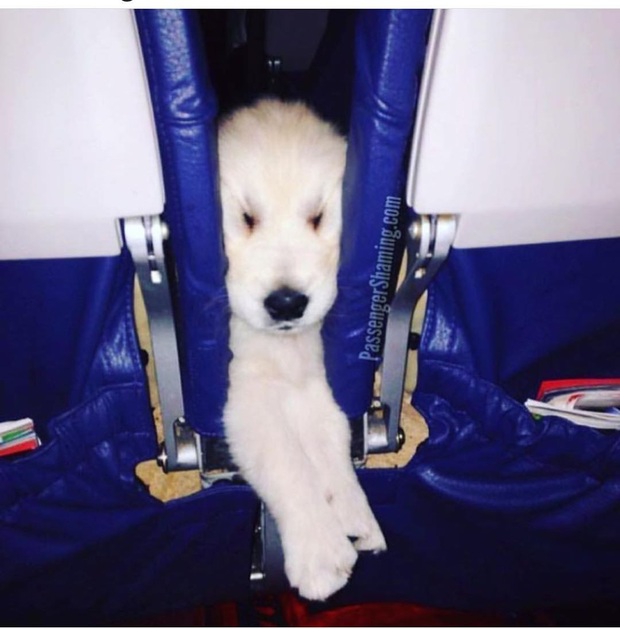 These animals can be of great help to their owners during the flight, especially people with disabilities or mental illness.
While this has been legally recognized on many flights, many people who do not use the service express their displeasure with owners bringing pets on a plane that they cannot manage or influence. affect everyone around. Some other notices protect unlucky passengers and must receive assistance from pets on the flight. They also argue that sometimes an animal on the plane is smarter and more aware than some other "lower" passengers.
The issue of having pets on board is still controversial throughout the online community.
We now understand why some foreign tourists can comfortably take check-in photos with their pets on the plane without the fear of being fined or "kicked" off the flight.
 Wikipedia, The Sun, Passenger Shaming