The white kiwifruit named Manukura became the inspiration for a variety of plush toys, keepsakes and a photo book in New Zealand.
An extremely rare white-haired kiwi has died after the operation, plaguing conservationists in New Zealand.
The North Island Manukura brown kiwifruit was born in captivity in May 2011 with rare genetic leucism, giving it a striking white coat.
This bird has become the ambassador for all of the Pūkaha National Wildlife Center at Bruce Mountain in Wairarapa. Manukura also became the inspiration for various plush toys, keepsakes and a photo book.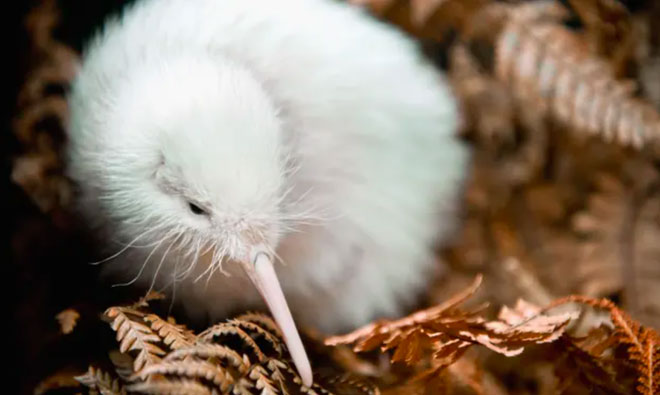 Manukura was taken to Massey University's Wildbase Hospital in Palmerston North earlier this month after Pūkaha rangers noticed he was losing weight.
Vets have found an unfertilized egg in Manukura's abdomen that he cannot lay. Although they successfully removed it, the bird's health continued to deteriorate over the following weeks.
His death on the afternoon of December 27 was announced the next day on Pūkaha's Instagram page: "It will always be remembered."
Manukura was the first of three white kiwis to bloom in Pūkaha during the 2011-2012 breeding season. This skyrockets the number of visitors to the center.
In a statement from Pūkaha, people expressed their grief over Manukura's death: "It is a precious treasure". An elder, Manu Kawana, also prayed directly for Manukura.
Pūkaha's chief executive, Emily Court, said the center is consulting residents on ways for the public to commemorate Manukura.
For most of the first year of Manukura's birth he was identified as male, but ultimately turned out to be female. Here is another surprise from this bird.