A loyal dog named Capitan dies after 11 years of sleeping next to his master's grave every night.
According to the Daily Mail of February 21, Mr. Miguel Guzman, from Villa Carlos Paz, near the city of Cordoba – Argentina, bought Capitan as a gift for his son Damian, 13, in 2005.
After Mr. Guzman's death, the dog also disappeared and Mr. Guzman's family thought he had found a new home or had died somewhere.
However, a few months later, during a visit to the cemetery in 2007, the Guzman family unexpectedly met Capitan again. Cemetery staff said they started raising the animal since seeing it sleeping next to a grave every night.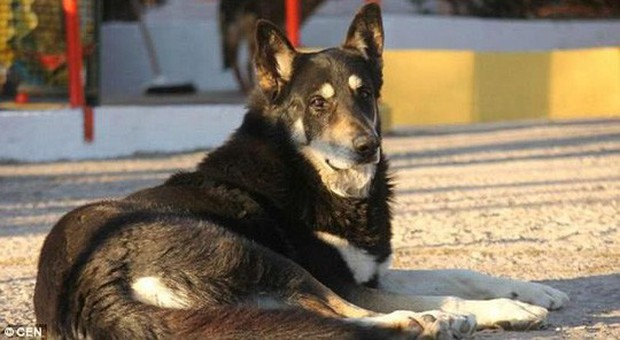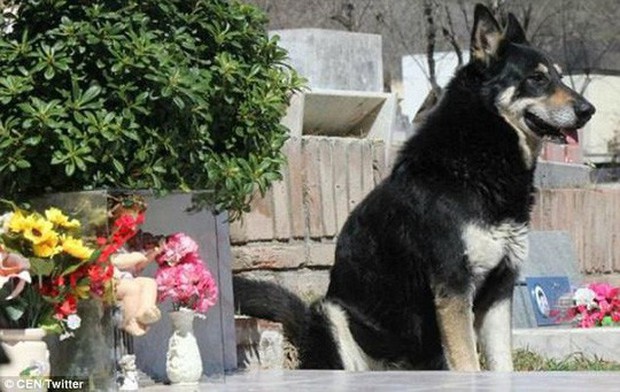 The daily La Voz reported that Capitan regularly lay next to his master's grave every night until his death a few days ago. At that time, Capitan was 15 years old and spent 11 years with his master's grave.
What is surprising is that the cemetery is far from Mr. Guzman's house and that Capitan has never been with them here.
Six years ago, Mrs Veronica, Mr Guzman's wife, once told the Cordoba newspaper: "We were looking for the dog but it was gone … Shortly after, we went to the cemetery and the we saw. we barked like he was crying… I don't think he wants to leave Miguel at night.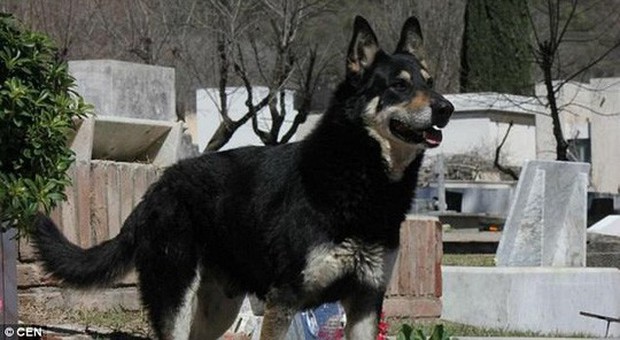 The director of the cemetery where Mr. Guzman was buried, Hector Baccega, said: "One day the dog came here and started wandering around the cemetery until he found his master's grave."
"During the day he sometimes walks through the cemetery but always comes back to the grave. Every 6 am, he is found lying on the grave, apparently there all night.
Damian says he tried to bring Capitan home on several occasions, but the dog returned to the graveyard anyway. "I think he will stay there until his death. He wants to take care of my father" – said Mr. Damian.
Daily Mail