Each night the dog leaves the house, making the owner curious and the truth clear when one night the woman decides to follow the animal.
Life in Brazilian slums is not easy because not only does it face poverty, but dangers lurk around everyone. Yet circumstances still don't prevent a woman from deciding to bring a pitiful homeless dog.
This poor woman knows that she can't help all animals but that she can at least give a better life to a dog. So she adopted a dog and didn't expect surprise to await her.
Due to being adopted by humans for the first time after years of wandering the streets of the market, the dog is somewhat shy and uncomfortable indoors. Knowing this, the woman carefully set up a shelter outside the house for the animal to get used to.
Once accustomed to life with the new owner, the dog is always free to roam. Sometimes the animals are not at home all day and only return to the nest when necessary. One night, the sleeping woman woke up but could not find her pet dog. At that point, she just thought the animal was going out somewhere, so she should be reassured to go home to sleep again.
The next night the woman woke up again and found out where her dog had gone. She started to feel curious, so the next night she silently looked at her pet to see where he was going.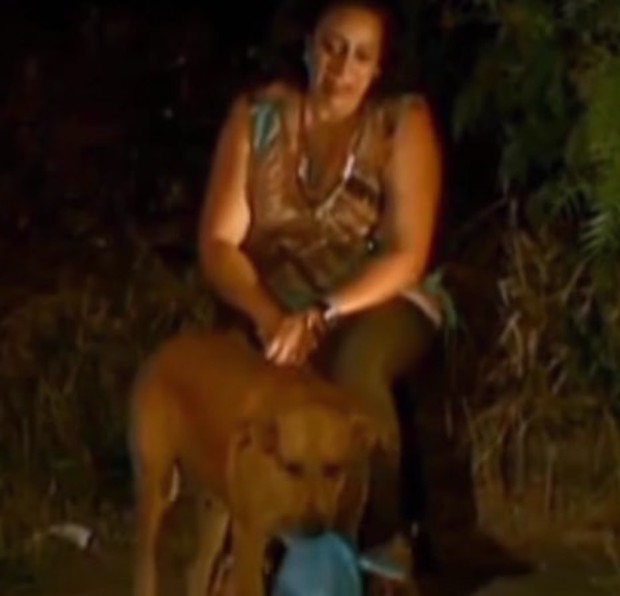 She followed the animal down the street and saw a woman by the side of the road. The dog has just seen the woman wag her tail. The woman dropped the bag of food to feed the dog. It turned out that in the past this animal used to eat the food of passers-by. But that's not the most surprising thing. The other woman tied up the leftover food and placed it on the ground before the dog grabbed it and left.
The dog's owner continues to follow the dog before discovering that he is returning to an empty lot. The animal took out the food bag and waited. After a while, animals including dogs, cats and goats from all over gathered to eat the food the dog had brought. It turned out that in the past the animal always brought food to its old "family". Witnessing this scene, the other woman could not hold back her tears, deeply moved by the loyalty of her pet.