Update the animal world situation during Lunar New Year week!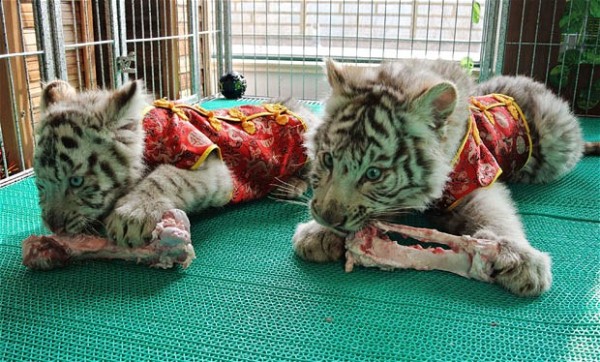 Two tigers dressed in traditional Chinese costumes to celebrate the Lunar New Year 2012. Both seemed very excited about the "lucky money" at the start of the year, which were two rather big bones.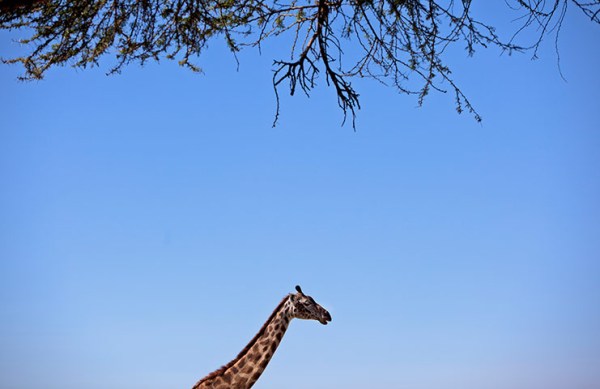 A giraffe walks slowly under the acacias, this animal's staple food. The spring sky over Crescent Island Nature Reserve (Kenya) is a beautiful dark blue.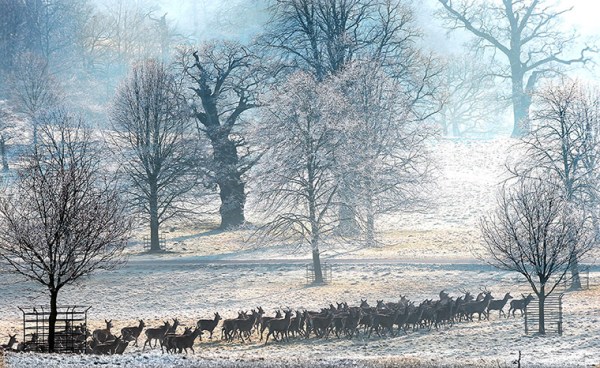 A group of large deer congregate in a snowy forest after last night's snowstorm.
Journalist Zawadi, in the Maasai language meaning gift, has just given birth to a boy at the age of 16. Zawadi is the "lead actor" in the popular BBC "Big Cat Diary" series.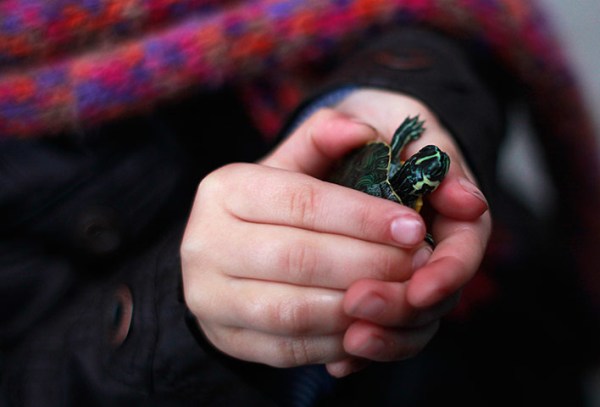 This baby turtle has just been blessed by its little owner at San Anton Church in Madrid, Spain. It is an annual activity on the occasion of the feast of St. San Anton, patron saint of animals.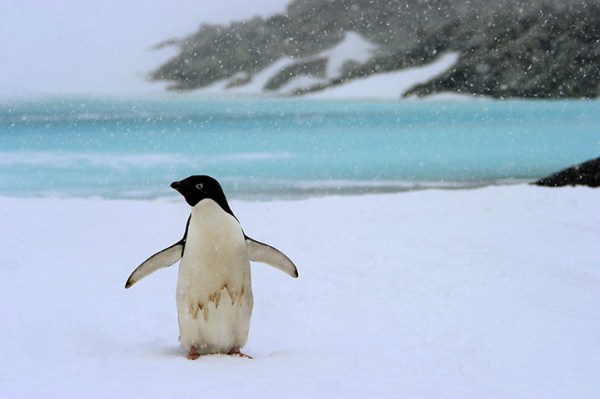 This penguin is quite comfortable with the appropriate weather conditions in the Blue Lake area, Commonwealth Bay, Antarctica.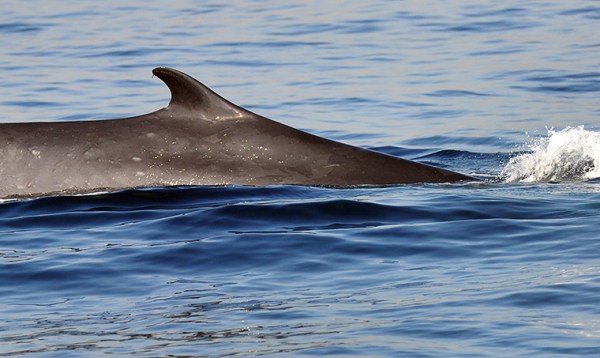 An individual in a herd of fin whales (the second largest whale in the world with a length of 27 m as an adult) is seen in the Pacific Ocean, off Long Beach, California (USA). The number of individuals in this school of fish can reach 45 – quite a number for a herd of heavily poached fish.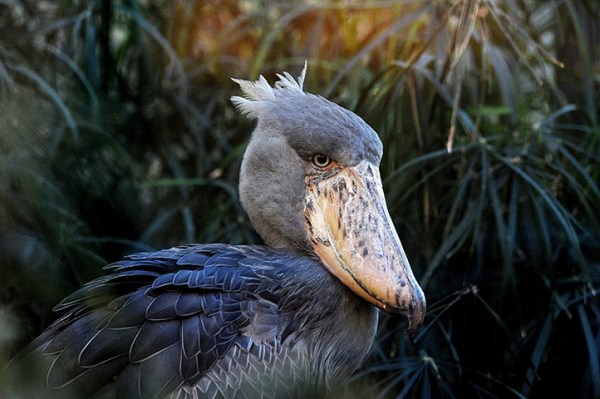 The whale with the very funny beak lives in a zoo in Prague, Czech Republic.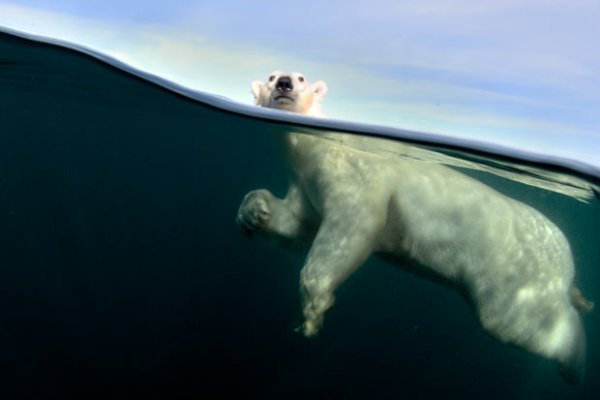 This polar bear seemed quite surprised to see a "strange creature" swimming nearby and even took pictures of himself.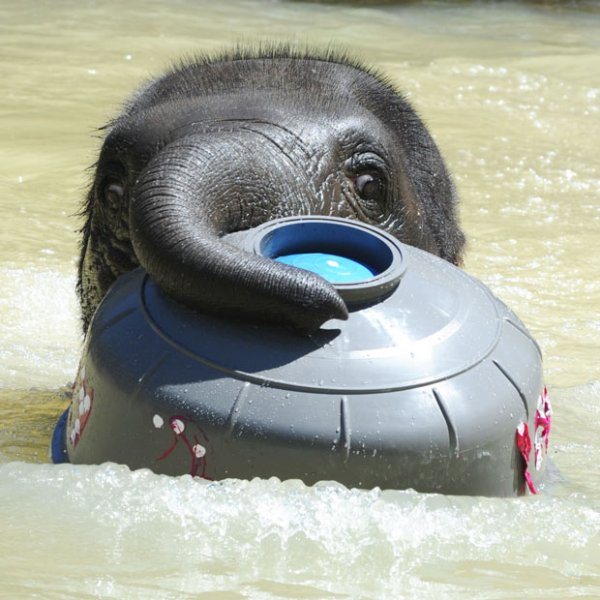 The elephant calf from Mali has just celebrated a magnificent 2nd anniversary. He showed great interest in the birthday cake and the new toy was a plastic container.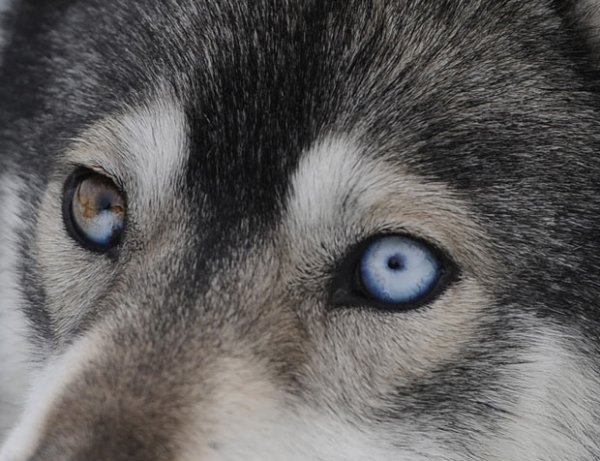 This Eskimo dog, in addition to the sharp gaze of the snow dog, also has its own eyes with two very different colors. This photo was taken while attending the 29th Scottish Sled Dog Race in Scotland.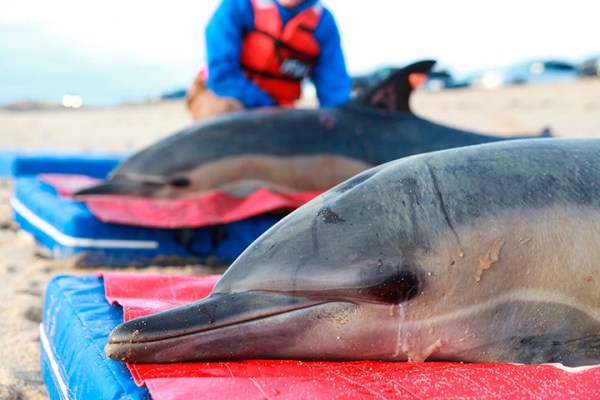 Two dolphins prepare to be brought back to the wild during an operation by the International Animal Welfare Foundation. These two dolphins were rescued in a stranding case of nearly a dozen dolphins on Cape Cod Beach in Boston, United States.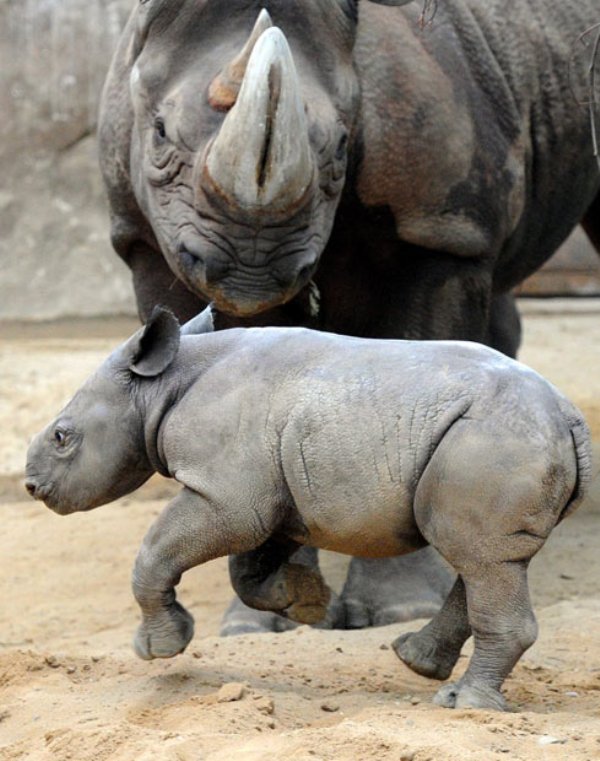 This black rhino was just born at the end of the year, he spends his first spring days with his mother at the zoo in Magdeburg, Germany.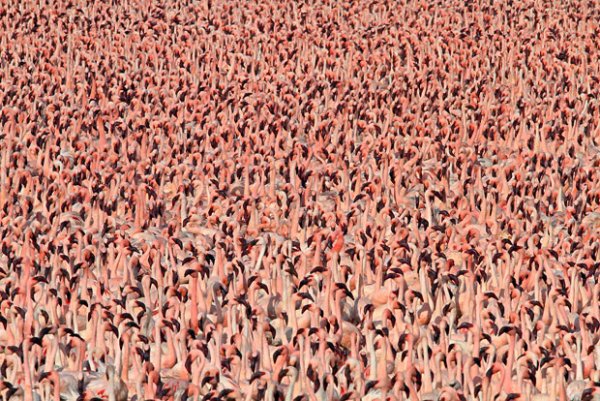 Recently a large number of flamingos (statistically up to 1.5 million) have arrived in the Grear Rift Valley in Kenya. These flamingos are so crowded that they "pink" the whole area.