A pigeon, which travels almost half the world from the United States to Australia, is on death row by the country's quarantine agency, fearing it will transport pathogens from the United States.
According to the AP, after traveling a distance of 13,000 km from the United States to Australia, the pigeon named Joe is chased by the country's quarantine agency for destruction, fearing it may carry pathogens .
Melbourne resident Kevin Celli-Bird discovered a weak pigeon perched in his garden from December 26, 2020. He realizes it is a domestic bird, instead of a native Australian dove and decides to find out where his house is.
This man was then surprised to discover that the bird was registered in the United States and had gone missing in a race in the state of Oregon since October 29, 2020.
Experts believe Joe Pigeon – named after the president-elect – may have jumped on a trans-Pacific freight train.
Her story caught the Australian media and then the country's famous strict quarantine agency. Mr Celli-Bird said staff from the Australian Quarantine and Investigation Service contacted him to catch the bird.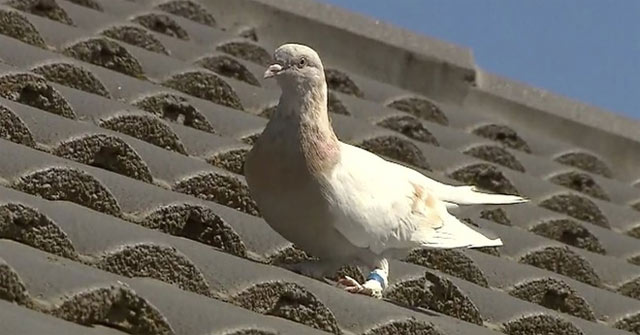 "They said if he was from America they were concerned about bird flu. They asked me if I could help catch the bird," Celli-Bird said.
"Honestly, I can't catch him, if you get too close he will run away," the man said, adding that authorities are considering hiring a professional bird catcher.
The Department of Agriculture, responsible for biosecurity, said the bird was not allowed to stay in Australia because it could affect national food security as well as wild bird populations.
"This poses a direct biosecurity risk to Australian poultry species and our poultry industry," the ministry said.
The Australian Animal Quarantine Agency is known to be strict, and in 2015 it threatened to destroy two Yorkshire Terrier dogs by Johnny Depp and Amber Heard, after they entered Australia illegally. .
The agency demanded that two dogs – Pistol and Boo – be expelled from the country within 50 hours. Johnny Depp then had to hire a private jet to take his two dogs. Currently, they are owned by Amber Heard.
Due to a fairly distinct fauna, Austraia is particularly strict with exotic animals as they can carry pathogens that affect species in the country.